ADEPT (EMPOWER THYSELF) PROGRAM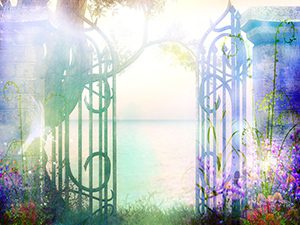 The Adept Program(Empower Thyself Program)brings you to a higher level of knowledge and understanding of the true mysteries of the universe.
It enlightens the mind, transforms the soul, and gives you tools you can use daily to empower yourself
and create spiritual and physical abundance in your life.
During the program, you will receive a sacred ceremony – initiation.
This initiation is truly the most important part of the program and you'll receive more light than ever,
so that you can live your life with bigger light.
With this initiation, you are entering the path of self mastery.
We all have self image. But is it truly YOU?
In our lives, we are constantly influenced by environment and our experience.
WHO am I?
Where did I come from? and where am I going?
What is my purposer in my life?
This is one of the very important questions for you in your life.
To KNOW THYSELF is the path of learning yourself in your life.
To live your life as who you truly are is important for everybody,
But we think we know who we are but it is you who you think you know but you don't really know.
Adept program and initiation brings you to enter the path to KNOW your true self, letting go of YOU who are not really you Awaken your true self.
During the program you will receive the knowledge that has been handed down in thethousands of years of linage.
The power of initiation will help you to change your life to live who you truly are,
1. You will receive 10 times more light in your life.
2. You will become member of the hierarchy of the light.
3. You will receive divine protection
4. You will have direct contact with the hierarchy of light.
5. You will have 4 new spirit guides who will support your spiritual progression.
Curiculum
・what is Adept
・Higher self and Lower self
・Elimination of Ego
・Controlling your thoughts
・Where did we come from and where are we going
・3 bodies – Physical Body, Soul, Spirit
・5 senses – exercise of activating of 5 senses
・Hierarchy of light
・Universal Kabbalah
・Sacred ancient tools to highten your vibration and protect your energy.
Program
★2 days course: 12:00-18:00
★1 day course: 10:00-21:30