UNIVERSAL KABBALAH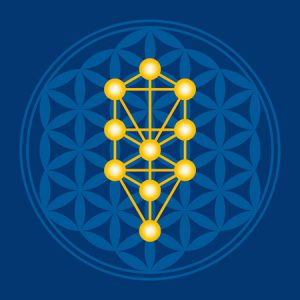 The Universal Kabbalah is the most powerful advanced spiritual system on this planet today.
It has been handed down only to those who were highly spiritual awaken and ready to reeeive in the last thousands of years, but finally it is open for the world.
Universal Kabbalah provides you sacred teachings, rituals, and techniques to empower your self, and to have more clarity about your life and universe.
It helps you to awaken and master your divine self, to live your life as who you truly are.
You will have more potential to achieve enlightenment by this ascension program.
Leaning and mastering Kabbalah, living with knowledge of Kabbalah will help you to be free from Matrix, to go back to your origin and express your divine beauty in the world.

Universal Kabbalah ascension program is most powerful tool to reprogram your self back to your divine original self.
UNIVERSAL KABBALAH WILL HELP YOU TO RECEIVE ANSWERS TO 5 MOST IMPORTANT QUESTIONS IN LIFE
・WHERE AM I GOING?

・WHAT IS MY PURPOSE IN MY LIFE?
BENEFIT OF STUDYING UNIVERSAL KABBALAH
1. To have clear mind and re-build it.
You will become able to accomplish more things in your life.


2. Change negative thought to positive



3. Eliminate sub-consiousness
4. To have clear contact with God and Hierarchy of Light
5. Awaken your gift you are born with
6. Spirituality will be more awaken
7. To become able to be more active
1. KABBALAH 1 (2days)  
 about Kabbalah

 Histrory of Kabbalah
 What Kabbalah provides you
 3 Universal system of the universe
2. KABBALAH 2 (1 day) 
 Ascenssion to YESOD, HOD, NEZACK, TIPHARETH
3. KABBALAH3 (1 day) 
 Ascenssion to GEBRUAH and CHESED

4. KABBALAH 4 (3 days ) 
 Ascenssion to BINNAH, CHOKMAH, and KETHER
MAKI OTANI
(Certified Universal Kabbalah Instructor of MMS)